Concert Overview | 7:00pm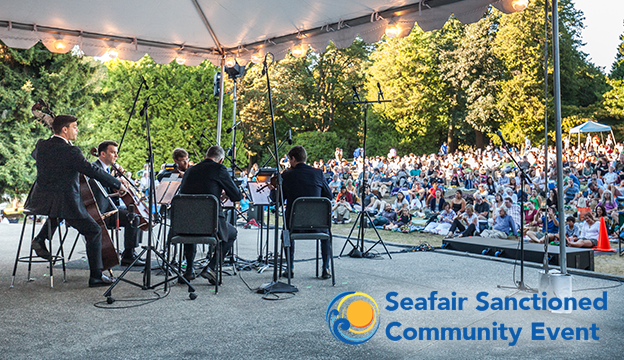 Each year SCMS organizes a free concert at Volunteer Park featuring our Festival musicians. It is the perfect way to enjoy glorious music on a beautiful summer evening. Over 3,000 people attended our 2018 event and enjoyed listening to works by Arensky and Beethoven.
We also feature a free Community Play-Along at this event, where local musicians can perform a work for string ensemble alongside our Festival musicians. Last summer more than 60 amateur and professional string players joined together and played Mozart's Serenade in G Major, K. 525 "Eine kleine Nachtmusik".
Register now to play Elgar's Serenade for Strings in E minor, Op. 20 in our Community Play-Along.

Duo for Violin and Cello, Op. 7

Trio for Violin, Viola and Cello (Divertimento) in E-flat Major, K. 563