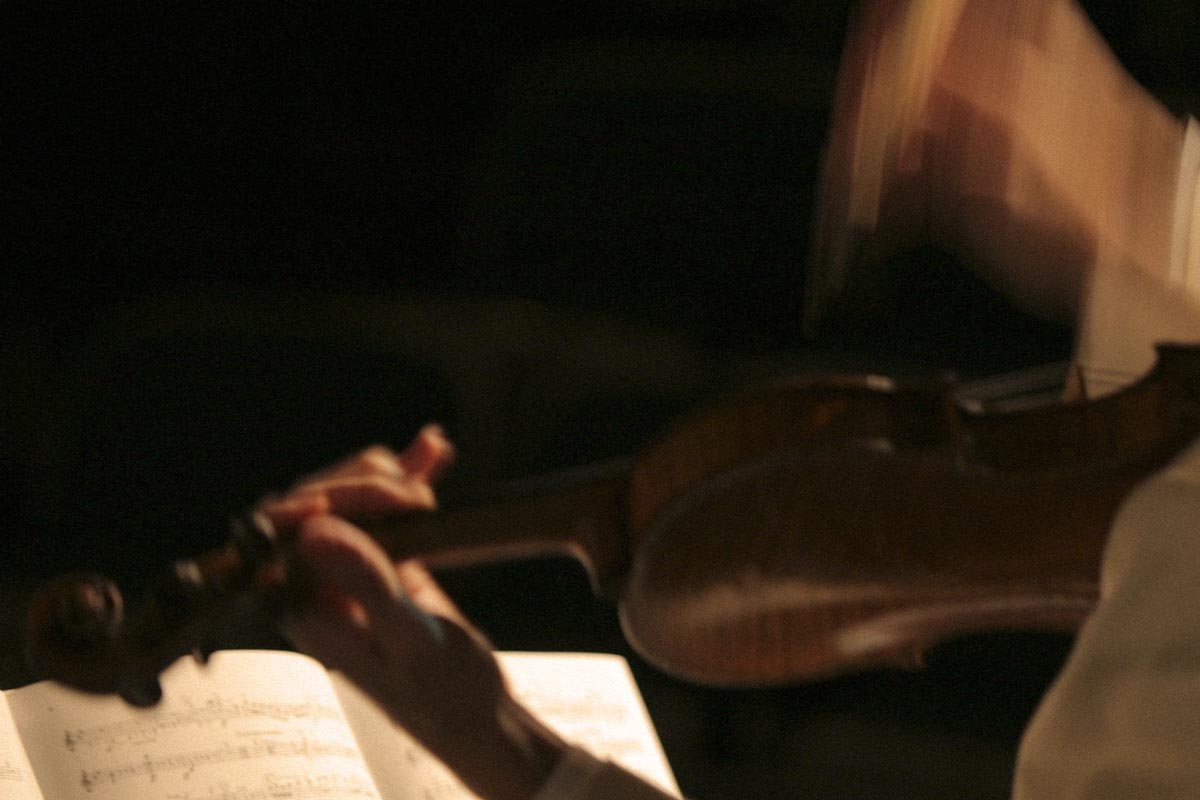 Commissioning Club //
I think the SCMS commissioning club is one of the greatest jewels of the organization. The Commissioning Club has been responsible for bringing to life truly remarkable music of lasting value, and ensures that the art of chamber music remain a living art form. The yearly commission is always a tremendously exciting event, and one of the highlights of the summer festival. 
– Artistic Director James Ehnes
Each year, Seattle Chamber Music Society's Commissioning Club supports the creation of a new chamber music work, which receives its world premiere during our Summer Festival in July.
Commissioning Club members make a three-year pledge of $300 or more annually to join. Club activities include to three salons, as well as an invitation to the dress rehearsal before the annual world premiere at our Summer Festival. During the first two salons, led by chamber music educator and composer Aaron Grad, Club members learn about the history of the ensemble form that is featured in that year's commission, as well as the compositional approach of the year's selected composer. The composer attends the final salon and leads a discussion about the finished work.
To join, please complete and return our Membership Form or call Kimberly at 206.283.8710 or [email protected]
Here is Derek Bermel discussing his piece, Death with Interruptions for Violin, Cello, and Piano, which premiered during the 2014 Summer Festival.
Since its inception, Seattle Chamber Music Society's Commissioning Club has supported the creation of 11 new works for chamber music; several have had additional performances at other festival around the country. They are:
2017     Lisa Bielawa, Fictional Migrations; Trio for Flute, Horn and Piano
2016     Jeremy Turner, The Inland Seas for Violin and Mandolin
2015     Steven Stucky, Cantus, Sextet for Flute, Clarinet, Violin, Cello, Percussion and Piano
2014     Derek Bermel, Death with Interruptions for Violin, Cello and Piano
The Trio was co-commissioned with Chamber Music Society of Lincoln Center and La Jolla Music Society for Summerfest
2013     Lawrence Dillon, Sanctuary, Septet for Horn, String Quintet, and Piano
2012     Gary Kulesha, Quartet for Piano and Strings
The Quartet was performed during the 2014 Ottawa Chamber Music Festival.
2011     Laura Kaminsky, Horizon Lines for Oboe, Bassoon and Piano
Horizon Lines has received several performances and was performed by the Poulenc Trio in March 2014 in Washington, DC.
2010     Gerard Schwarz, Trio for Violin, Horn and Piano
2009     Christopher Theofanidis, Summer Verses for Violin and Cello
2008     Jeffery Cotton, Six Departures, Trio for Flute Viola and Harp
2007     Ronn Yedidia, Trio for Clarinet, Cello and Piano
We are grateful to the members of the Commissioning Club for making possible the creation of new work each year to be enjoyed now—and by future generations.