Seattle Chamber Music Society celebrates it's 35th Season during the 2016 season. To commemorate our anniversary we are featuring some of our dedicated patron's with short interviews to highlight their involvement with SCMS and how they fell in love with chamber music. We're lucky to have so many passionate and dedicated fans, and we thought it would be a great time to share their stories!
Thanks to Tony Trifiletti, and all of our patrons, for joining us on our journey of 35 years of presenting the finest chamber music in Seattle!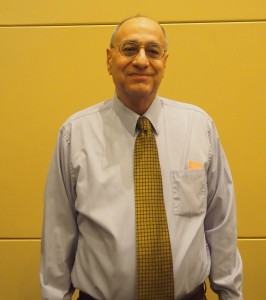 When were you first introduced to chamber music?
TT: In 1977 I was dating a woman who, like myself, was a classical music lover. She was a chorister, and I'd taken eight years of piano lessons in my boyhood. (I was a good third rate pianist in my youth.)  We were living in southern California and had purchased a subscription to the Los Angeles Chamber Orchestra under Gerard Schwarz. The orchestra also had a chamber music series, and at the first concert that we attended I heard Schubert's String Quintet in C Major, D. 956, and I was hooked. I went out and bought recordings of the chamber music canon, buried myself in the genre, and I'm still learning.
If you could pick just one chamber music piece on your deserted island, which would it be?
TT: Schubert's String Quartet in G Major, D. 887. I flew all the way from the Georgia coast to Seattle to hear it when the Ehnes Quartet played it a few years ago. As far as my favorite recording for the deserted island, it would have to be the performance by the Melos Quartet. They play it as though the ink were still wet on the page. It is an edgy performance.
When did you first get involved with SCMS?
TT: I first began attending the concerts in 1992 but on a pick-and-choose basis. I began subscribing in 2002. I was a member of the SCMS Commissioning Club for a few years and have even helped stuff envelopes in the office for a while.
Can you tell us about a memorable musical moment from an SCMS concert you attended?
On August 9, 2010, in performing Beethoven's String Quartet in C Major, Op. 59/3, at Fulton Hall, Richard O'Neill broke his viola's G-string at the beginning of the finale. Richard went offstage, replaced his string and the quartet began the finale again. I still have that string framed on my office wall.
What three words would you use to describe SCMS?
Wonderful, challenging, educational.
We'll have more Patron Spotlights throughout the year!