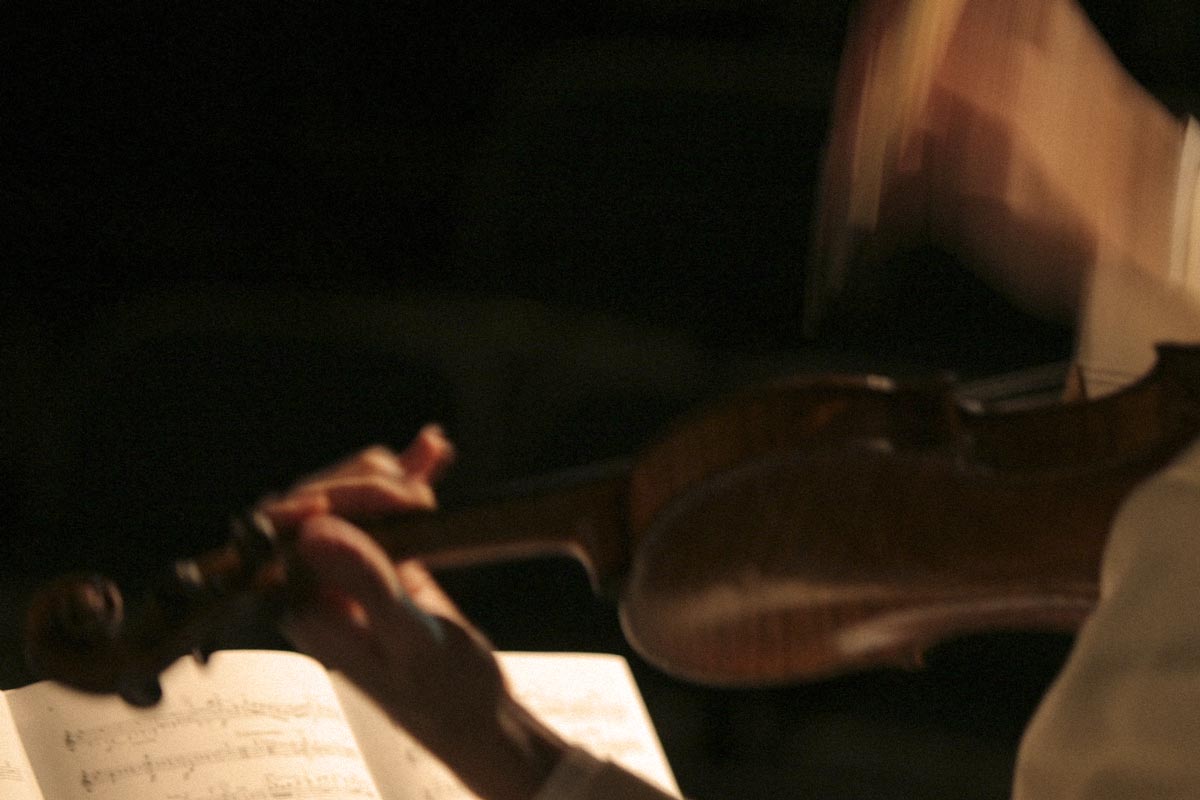 Commissioning Club //
I think the SCMS commissioning club is one of the greatest jewels of the organization. The commissioning club has been responsible for bringing to life some truly remarkable music of lasting value, and ensures that the art of chamber music remains a living art form. The yearly commission is always a tremendously exciting event, and one of the highlights of the summer festival. I am deeply grateful to the individuals of the commissioning club for their wonderful support. – SCMS Artistic Director James Ehnes
Through their support, members help support the commissioning of a new chamber music work each year, which is performed during our Summer Festival the following year.
Commissioning Club members are invited to three salons through the course of the year and receive an invitation to a dress rehearsal. The first two salons are led by SCMS Director of Education Programs, Jeremy Jolley, where members discuss the history of the ensemble form that is featured in that year's commission, as well as the compositional approach of the commissioned composer. The final salon features the commissioned composer discussing the new piece with the members of the Club.
As a Commissioning Club member, you are asked to make a three year commitment in support of the initiative, with a minimum of $300 per year per household suggested. To join, or for more information, please call 206.283.8710.
As expressed by our Artistic Director James Ehnes, the introduction of new music will continue to play an important role in our organization. For 2013, we were excited about our commissioned work from Lawrence Dillon. Lawrence Dillon's Santuary had its world premiere at SCMS' Summer Festival on Monday, July 8, 2013 and featured Jeffrey Fair, Nurit Bar-Josef, James Ehnes, Rebecca Albers, Julie Albers, Jordan Anderson and Andrew Russo.
Lawrence Dillon discussed Sanctuary.
Since its inception, Seattle Chamber Music Society's Commissioning Club has supported the creation of 7 new works for chamber music; several have had additional performances at other festival around the country. They are:
2013     Lawrence Dillon, Sanctuary a Septet for Horn, String Quintet, and Piano
 
2012     Gary Kulesha, Quartet for Piano and Strings
The Quartet will be performed during the 2014 Ottawa Chamber Music Festival.
2011     Laura Kaminsky, Horizon Lines for Oboe, Bassoon and Piano
Horizon Lines has received several performances and will be performed by the Poulenc Trio in March 2014 in Washington, DC.
2010    Gerard Schwarz, Trio for Violin, Horn and Piano
2009    Christopher Theofanidis, Summer Verses for Violin and Cello
2008    Jeffery Cotton, Trio for Flute Viola and Harp
2007    Ronn Yedidia, Trio for Clarinet, Cello and Piano
We are grateful to the members of the Commissioning Club for making possible the creation of new work each year to be enjoyed now—and by future generations.