Featured Artist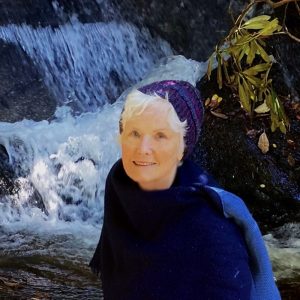 After studying drawing, painting, and photography at University of Minnesota, graduating Magna Cum Laude, I traveled the world. Backpacking through Malaysia and Thailand, visiting Singapore and Bali Indonesia. Flying to London England by way of Russia, where I toured Moscow. I ditched the backpack for a VW camper van, and drove to Amsterdam Netherlands, Belgium, France, Italy, Yugoslavia, and Greece. The summer was spent exploring Greek islands. Accepting a job offer as a medical photographer at UC San Francisco cut short my international art studies!
Longing to be closer to family, I eventually moved to Ann Arbor, managing a photography studio until I opened my own studio, Mitchell Photography. To delve deeply into all areas of photography on my journey to become a Master Photographer was exciting and rewarding. Meeting so many mentors and artists at workshops and seminars stretched my education.
After 10 years, I sold a successful studio and began a new adventure: photography, sailing, and dog training, all on St. Simons Island, Georgia!
Twenty years later, my husband and I have launched a new adventure in Western North Carolina. Painting is now my passion, after harboring years of spirit thoughts in pockets of perception. Painting is the language that expresses universal consciousness, like great music. No words necessary!