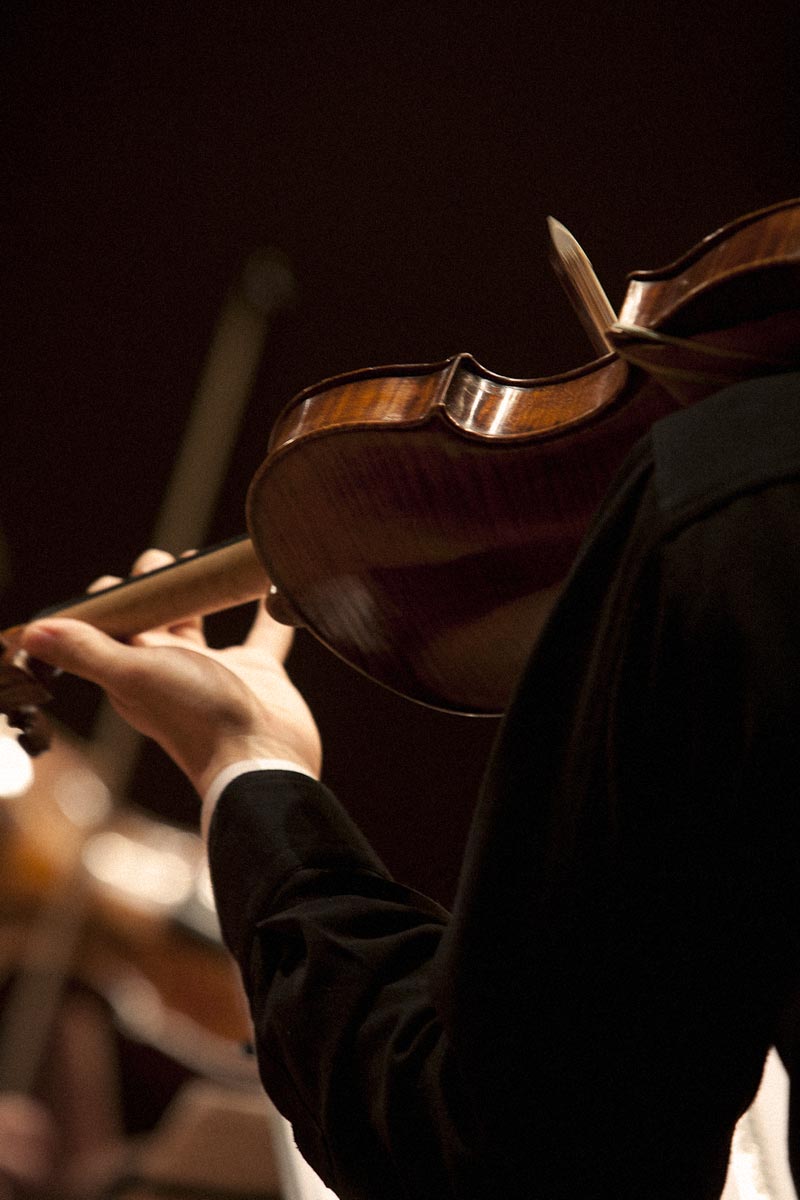 Edward Elgar //
1857 - 1934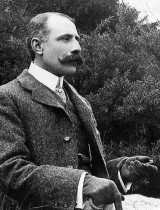 Elgar's success lies in his ability to combine nobility and spirituality of utterance with a popular style. Alongside his major works are dozens of lighter pieces which are distinguished by melodic charm and fine craftsmanship. Having very little formal musical education, Elgar's musical growth and talent were learned largely from his practical experiences of his youth. His harmonic language derives from Schumann and Brahms and is colored by the Wagnerian chromaticism endemic to his generation while being lightened by a gracefulness akin to Bizet and Saint-Saëns. Like his personality, his music glides between extrovert warmth and geniality to a deep introspective melancholy.
Born in Worcester in 1857, English composer and conductor Sir Edward Elgar began his musical career under the tutelage of his father- a music shop owner who was also an organist, piano-forte tuner, and teacher. While showing an early aptitude for music, finances kept Elgar from leaving school and joining the conservatory in Leipzig when he was fifteen. Instead, Elgar became the assistant organist at St George's Roman Catholic Church in Worcester and began working for his father in his shop. Soon after this, Elgar began playing the violin, joined several local orchestral and chamber groups, and began composing for the quintet he formed with his brothers and friends.
In 1877, Elgar traveled to London for violin lessons from Pollitzer, but soon realized he would never become a virtuoso and he abandoned them. Upon returning to Worcester, Elgar played the second violin in the Three Choirs Festival Orchestra and became the bandmaster at the county lunatic asylum at Powick where members of the staff played for the weekly dances. For the next several years, Elgar continued to compose and made several arrangements of operatic arias for concerts. Until his marriage in 1889, Elgar was in high demand in the music scene surrounding Worcester, but was unknown outside the Midlands. In 1889, Elgar married a general's daughter and moved to London where he found no success. He returned to Worcester a year later and continued his work with the Three Choirs Festival Orchestra, his teaching and positions in local orchestras.
In 1893, Elgar composed a secular cantata, The Black Knight, and was the first of a series of works picked up by the greater Midlands choral societies. To accompany this work was King Olaf (1896), The Light of Life (1896), and Scenes from the Bavarian Highlands (1896). Elgar made his living, however, as a teacher until finally finding his first large-scale success in London in 1899 with Richter conducted the first performance of Elgar's Variations on an Original Theme (Enigma), which is one of Elgar's most well-known works.
Richard Strauss hailed Elgar as being the foremost composer of the day. From that moment on, Elgar found himself being a musical "trend" on the continent with his works being conducted by Weingartner, Strauss, Steinbach, and Busoni. From 1901 to 1914, Elgar's career found the greatest acclaim of his lifetime, during which compositions included the Cockaigne, the oratorios The Apostles and The Kingdom, two symphonies, a violin concerto (for Kreisler), the choral ode The Music Makers, and the symphonic study Falstaff. His first symphony saw over 100 performances in just over a year, however the piece that made Sir Edward Elgar a household name was his Pomp and Circumstance Marches which were first performed in 1901. King Edward VII suggested that the piece be set to words and, in 1902, the piece emerged in the Coronation Ode as Land of Hope and Glory and this piece was soon seen as an "alternative" national anthem. In 1904, at age 47, Elgar was knighted. In the following years he visited the United States many times to conduct his own pieces and from 1905-1908 was the Peyton Professor of Music at Birmingham University.
During the war from 1914-1918, Elgar wrote several patriotic works including Carillon, Polonia, and the Binyon settings The Spirit of England.  In 1920, Elgar's wife passed away and after this event Elgar wrote very little that wasn't concocted from earlier sketches. In 1923 he returned to Worcester, became Master of the King's Musick in 1924, and was created a baronet in 1931. He was the first great composer to recognize the significance of the gramophone and from 1914-1933 made several recordings of his own music which have been preserved as historical documents.
Elgar died in Worcester in 1934.
| | | |
| --- | --- | --- |
| Monday, July 23, 2018: 8:00 pm Concert | | |
---