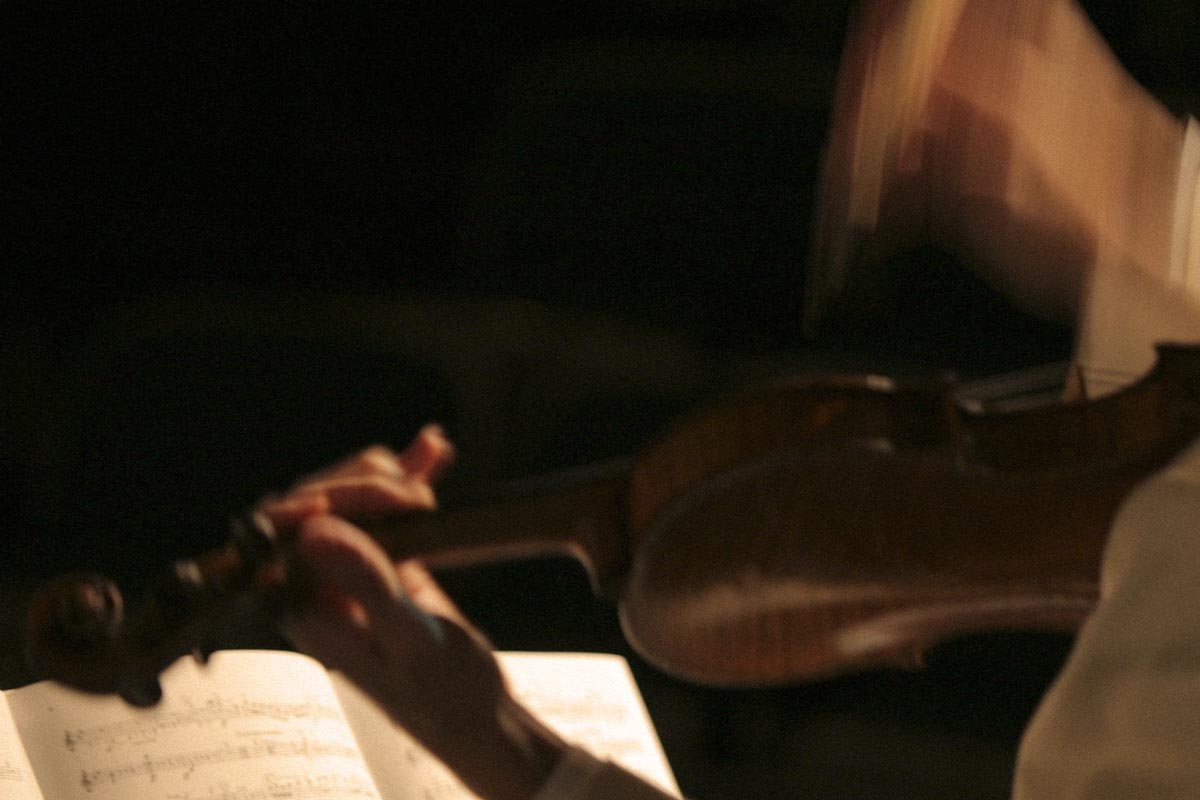 Individual Giving //
Your support for our Annual Fund makes our Festival Concerts, and all our programs, possible.
Our Winter and Summer Festivals at Benaroya Hall – along with our free concert broadcasts and all of our education and outreach programs – are produced thanks to the generous support for our Annual Fund from chamber music lovers just like you. Gifts to the SCMS Annual Fund provide essential operational funding that enables us to bring about our Festivals year after year.
In thanks for your partnership, Seattle Chamber Music Society offers the benefits below, designed to bring you closer to the music you love.
If you have any questions, contact Director of Development Kimberly Fulghum at 206.283.8710 or [email protected].
---
2018 Season Donor Benefits:
Ovation ($25,000+)
Virtuoso benefits plus…
New! Recognition as Summer Festival Presenting Sponsor (Note: This benefit is exclusive to donor level)

Prominent listing in Summer Festival materials

Opportunity to host Artistic Director James Ehnes for cocktails
Virtuoso ($15,000 to $24,999)
Cadenza benefits plus…
New! Recognition as Sponsor of Festival Musician of your choice  (Note: This benefit is exclusive to donor level)

Listing as Musician Sponsor in Summer Festival materials and Annual Report
Post concert meet-and-greet with your musician

Two complimentary House Concert tickets for one House Concert (March 25 or June 11, 2018)
Invitation to observe an SCMS Masterclass
Cadenza ($10,000 to $14,999)
All Vivace benefits plus…
New! Recognition as a Festival Concert Sponsor in Festival Program Book (Note: This benefit is exclusive to donor level)
Invitation to a private dinner with Artistic Director James Ehnes (February 13, 2018)
Signed, newly released CD by Artistic Director James Ehnes
Invitation to a rehearsal day lunch with Festival musicians
Vivace ($5,000 to $9,999)
All Capriccio benefits plus…
New! Invitation to a chamber music lecture given by our musicologist (May, 2018)
Complimentary parking for your Winter Festival concert dates
Capriccio ($3,000 to $4,999)
All Fortissimo benefits plus…
Complimentary parking for your Summer Festival concert dates
Invitation to an exclusive, post-concert dinner with Summer Festival musicians
Fortissimo ($1,750 to $2,999)
All Accelerando benefits plus…
Invitation to our Summer Festival closing night celebration with Artistic Director James Ehnes and Festival musicians
New! Invitation to Summer Festival Season announcement event with Artistic Director James Ehnes (March 18, 2018)
Advance, bound copy of complete Summer Festival 2018 program notes
Accelerando ($1,000 to $1,749)
All Rondo benefits plus…
Priority Seating for Summer Festival subscriptions received before April 13, 2018 or
Winter Festival subscriptions received by October 26, 2018
Recognition in lobby signage during Festival concerts
Copy of Seattle Chamber Music Society's Annual Report
Certificate for two complimentary glasses of wine or concession items at Tuxedos and Tennis Shoes catering in the Nordstrom Recital Hall lobby
Rondo ($500 to $999)
All Presto benefits plus…
Preferred Seating for Summer Festival subscriptions received by April 13, 2018 or
Winter Festival subscriptions received by October 26, 2018
Invitation to a Winter Festival closing celebration with Artistic Director James Ehnes and Festival musicians
Early Bird Subscription opportunity to purchase subscription tickets before the general public
Presto ($300 to $499)
All Allegretto benefits plus…
New! Invitation to an exclusive dress rehearsal during Summer Festival
Allegretto ($150 to $299)
All Andante benefits plus…
10% discount on all of our Festival Shop CDs and merchandise
Recognition in the Winter Festival program book
Andante ($50 to $149)
Recognition in the Summer Festival program book
Recognition in the Annual Report
Fair Market values
Your gift is tax-deductible, minus the fair market value of benefits received by you as a donor. Fair market values by giving level: Andante $0; Allegretto $0; Presto $0; Rondo $15; Accelerando $27; Fortissimo $47; Capriccio $144; Vivace $205; Cadenza $295; Virtuoso $395; Ovation $395