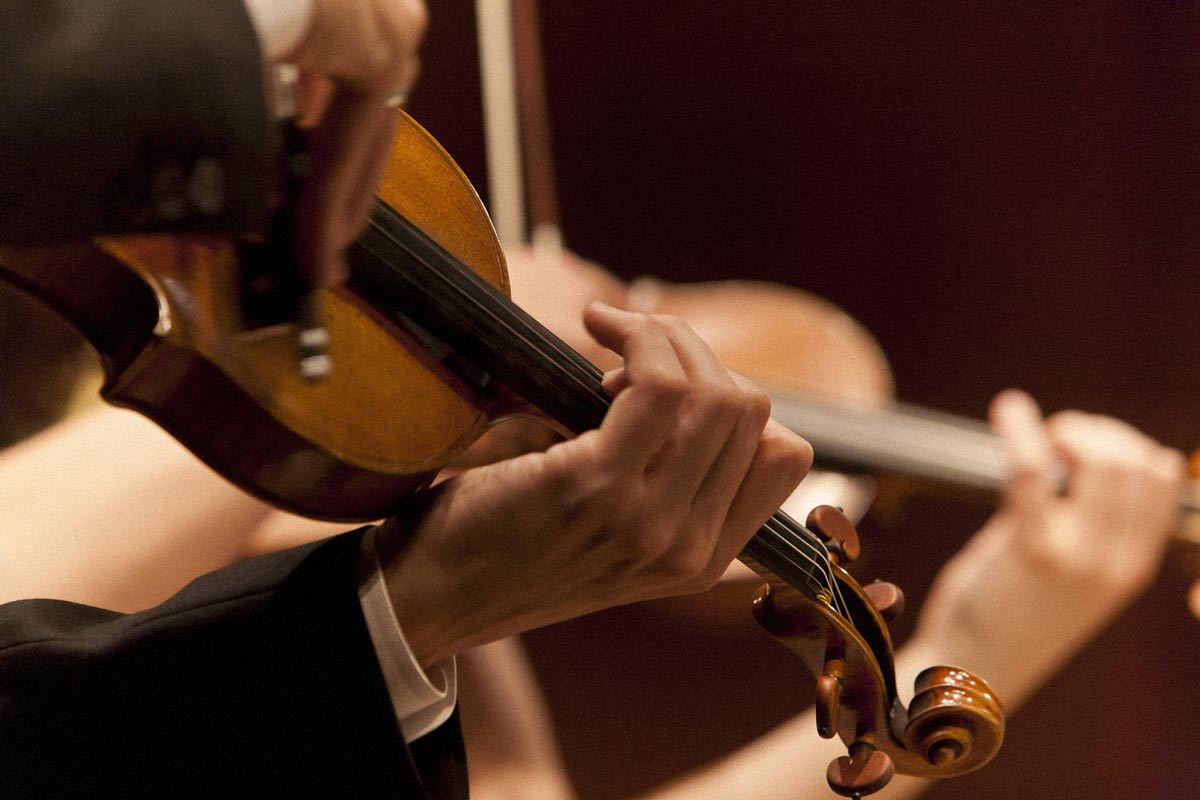 New to SCMS? //
New to SCMS? We're so excited you decided to take the plunge into chamber music! Trust us, you won't look back!
Attending a concert is a great way to spend a winter or summer evening. Each concert is preceded by a free 30-minute recital which features a Festival musician or two, performing works that they choose. These recitals are very popular and a great introduction to chamber music. You don't need a ticket and you may sit anywhere you like.
After the pre-concert recital, ushers empty the hall and then open it again for ticketed patrons for the main concert. If you only came for the recital and want to stay for the concert, we typically have a handful of tickets for sale at the door. Coffee, cocktails, wine and beer are available for purchase in the Nordstrom Recital Hall lobby, or you may walk one block in any direction for a fantastic happy hour.
This is Seattle, so typical concert attire is up to you. You may wear your Gortex jacket, sandals and socks and fleece, or you may opt to dress it up a bit with fancy shoes and pearls – your choice! It's all about the music. These musicians, hard-core international soloists, concertmasters of the world's greatest orchestras, educators, child prodigies and rock stars of the classical music world come together just for these performances! This is something like Hendrix and Clapton jamming….combinations you will never see anywhere else.
The concerts last about two hours, and occasionally the musicians will introduce the pieces from the stage. The concert hall is packed; and at intermission, the lobby is an effervescent cocktail of buzzing conversation full of superlatives. Ushers distribute printed programs and program notes, and we sell CDs and other gifts in the lobby. If you can't make it to a concert, you may listen to a live concert broadcast on the radio, KING FM 98.1 or during the summer, you may listen outside, at a Seattle park.
These concerts are exciting, enlivening experiences – when the lights go down and the musicians come out on stage, everyone is paying attention. When the music starts, you find yourself completely focused on enjoying the spectacle before you. Try not to cough and please don't clap between movements, unless the joy bubbling inside of you is causing involuntary movements. This is a Festival of Musicians – they come together in Seattle to rehearse, eat together, and perform music for wildly enthusiastic audiences.
We're glad you are here!

Created with Admarket's flickrSLiDR.