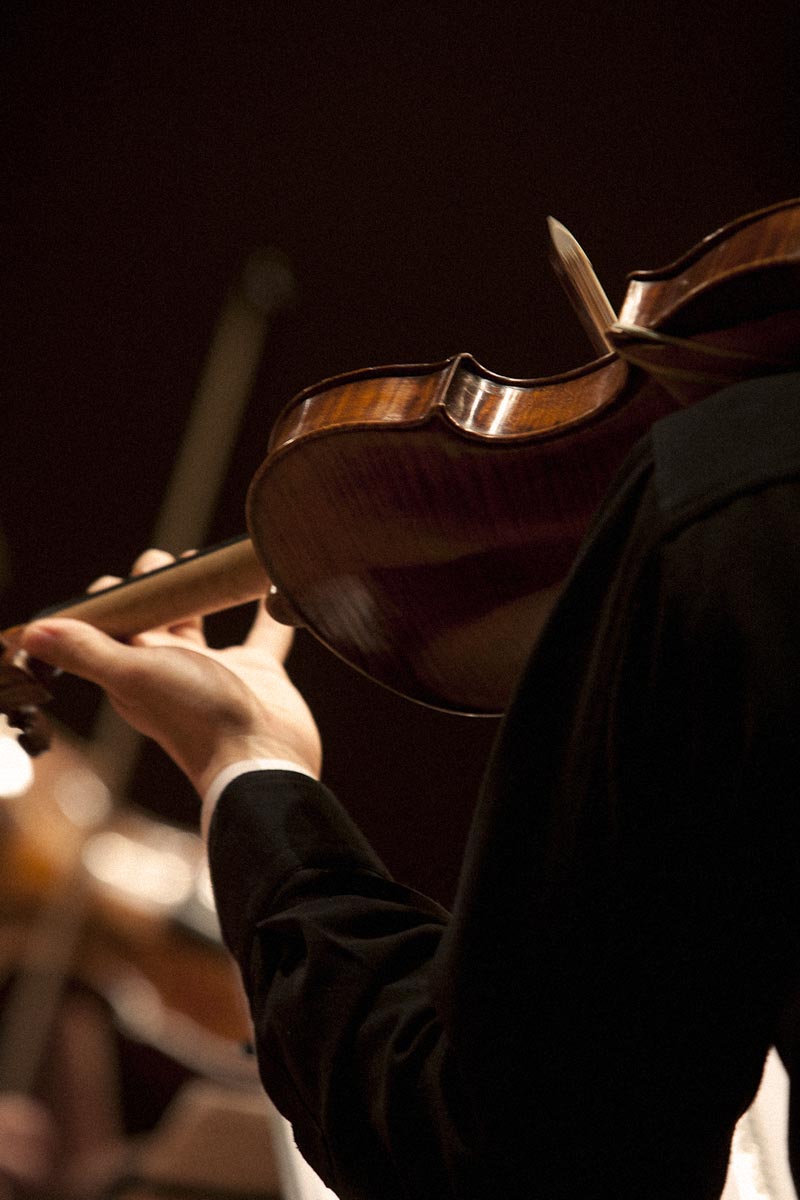 Classical Conversation //
Join KUOW host Dave Beck for an informal, in-depth discussion with a Festival musician on January 17th & 24th at 12:00pm. This event is hosted at Soundbridge, located in Benaroya Hall, at the corner of 2nd Avenue and Union St. Just look for our yellow sign!
Listen to past Classical Conversation Podcast on our

audio page

!
Lecture

12:00 pm

Classical Conversation

Featuring violinist James Ehnes

When J.S. Bach wrote his Brandenburg Concerti in 1721 he made great music out of an unlikely assemblage of diverse instruments and expert instrumentalists.  The rich sonorities of Bach's favorite gamba players, the thrilling sounds of his court trumpeter, and the fleet-fingered passage work of his  favorite violinist in the court at Cothen  were  deftly and imaginatively incorporated into his set of six beloved concerti. As with Bach, Seattle Chamber Music Society Artistic director James Ehnes has grappled with the logistical, musical and acoustical challenges of diverse instrumentation in presenting this year's SCMS Winter Festival.  Our artistic director's musical offerings in Seattle this season blend  the colors of the harpsichord with the sonorities of wind instruments, meld the live sounds of a string quartet with archival recordings of human speech,  and explore the sonic  interplay of multiple pianos with percussion. James Ehnes talks with KUOW Public Radio host and cellist Dave Beck about the rich array of sounds and musical possibilities that are part of this year's Winter Festival programming.
Lecture

12:00 pm

Classical Conversation

Featuring Violinist Amy Schwartz Moretti

Seattle Chamber Music Society Artistic Director James Ehnes admires and marvels at the diversity of experience and training that his colleague in the Ehnes String Quartet, violinist Amy Schwartz Moretti, brings to her playing and teaching.   Along with a busy career as a recitalist, soloist and chamber musician, Amy is a dedicated teacher.  Her extraordinary skills in leadership, collaboration and the nurturing of young artists were developed in part through her work as concertmaster of leading American orchestras.  Her teaching and coaching are acclaimed by students and colleagues alike, and her diverse artistic contributions earned her the Cleveland Institute's Alumni Achievement Award.  Amy Schwartz Moretti talks with KUOW Public Radio host and cellist Dave Beck about her favorite works at this year's SCMS Winter Festival.  Her approach to the music she plays is strongly influenced by her early training with classical music legends like Isaac Stern, Donald Weilerstein,  and the Concertmaster Emeritus of the San Francisco Opera Orchestra, Zaven Melikian.